Today's question is how to Recharge Jio phone number through BHIM SBI Pay in MyJio app.
So, in a few steps through this article, anyone can recharge their Jio phone number through BHIM SBI Pay in MyJio app.
Okay …, When you go to Recharge for Jio phone number through Bhim SBI Pay in MyJio app, first of all, Install both these apps from google play store, 'MyJio' and 'BHIM SBI Pay'.
So for Bhim SBI Pay App, Your account must be with any UPI enabled bank and select any bank, after that, you have to register with 'Bhim SBI Pay' app through your registered mobile number.
Now your 'BHIM SBI Pay' app is ready to pay.
Here you have to open the MyJio app to recharge your phone number.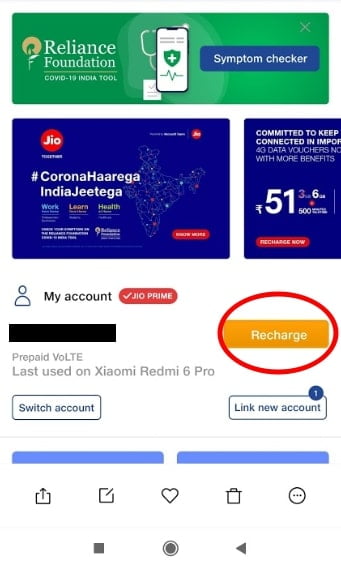 STEP 1: Tap on the Recharge option in MyJio app.
STEP 2: Select one of the plans to recharge, then tap 'Buy' at the bottom of the screen.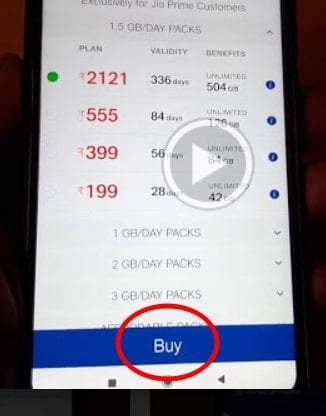 STEP 3: On the next screen, first, you will get three options, Pay using 'PhonePe', 'Bhim SBI Pay' and Pay using 'UPI ID'. There are other payment options too, that is Debit/ATM Card, Netbanking, Credit card and Wallets…
STEP 4: Tap on 'BHIM SBI Pay' option. If you use Pay using the UPI ID option, enter the UPI ID and tap on the 'Pay Now' option.
STEP 5: A pop-up message will appear here, "Would you like to proceed anyway?". Tap on 'Yes'.
STEP 6: Here you will be redirected to 'BHIM SBI Pay' App Screen, Enter your six-digit app PIN to log in.
STEP 7: Here you will see the beneficiary details, that is 'Pay to'. Ensure your UPI ID 'Pay from'. Tap on tick mark.
STEP 8: On the next screen, enter the UPI PIN and select the below 'tick mark' to complete the transaction.
Summary: Recharging any Jio mobile number from BHIM SBI Pay or a BHIM UPI ID or through debit card/ATM, credit card or net banking is a lengthy process. Any BHIM UPI app has the easiest and most straightforward way to recharge any mobile number through its platform. These BHIM UPI App is PhonePe, Paytm, BHIM SBI Pay, Yono SBI, Freecharge, Google Pay etc.
Thank You very much for visiting this website…