Today, there are several types of money transfer services available in India. Among them, Internet banking, Mobile banking and BHIM UPI app are the main ones. So, in this blog, we will talk about these three types of money transfer in India.
Even today in the world, a traditional retail merchant or customer prefers to pay any commercial bill through Internet banking (online banking). Here customers or merchants do not use any mobile banking or any UPI app to pay their commercial bills.
Customers use their credit card or debit card, and traders use their commercial invoice through Internet banking . Most payments are made through in a online via a Mobile, Computer or Laptop.
Therefore it is clear that nationally or internationally, The Internet users make the most use of Internet banking to make massive amounts of payments. However, in these three types of money transfer, BHIM UPI app is the fastest and easiest way for users.
Banks gives full rights to customers through on net banking, also known as Online banking. Through the online banking, customers can do essential changes with their accounts. Such as mobile number or mail id can update.
Apart from this customer can do a large amount of cash transfer to anyone over the world. Whether the opening of RD account or FD account, whether updating the profile/password or blocking any unwanted services, allows the customer to perform a variety of tasks.
Therefore, Internet banking is still essential for customers and will always be ahead. So, first, let's talk about Internet banking. There are mainly three types of money transfers in India.
About Internet banking (1)
Internet banking is one of the most prominent revolutionary innovations in the world of banks, where customers are given the freedom to do all the work on their bank accounts.
In earlier times, customers used to visit the bank branch and queue for hours to complete the bank related work. And sometimes customers had to visit the branch ten times in a work cycle. Now, customers do the same thing in a pinch at home or on the road.
Internet banking has made the life of Banks and customers lot more relaxed. It provides well-organized cash management for international banking as well as Internet optimization.
It provides customers with security and privacy using end to end encryption and security technologies. Every type of financial transaction, whether it is online banking, mobile banking, SMS banking, UPI or phone call banking is all part of Internet banking.
Therefore, no one can deny that even today and further, the contribution of Internet banking (online banking) in the world will always remain intact.
Electronic fund transfer means that computer systems are used to conduct financial transactions electronically. EFT is used for electronic payments and customer-initiated transactions, where the cardholder uses a credit or debit card.
Through internet banking customers can do many things such as deposits, withdrawals, inquiries, inter-account cash transfers, PIN changes. Bill payment, can get a loan, can shopping, travel etc.
There are many types of money transfers through online banking., such as– Mobile banking, Telephone banking, SMS banking, Interactive -TV banking etc. However, internet banking is best for transferring a significant amount.
Types of Internet banking Cash Transfer
Out of all the above banking process, Internet banking is one of the best. There are three types of cash transfer in net banking.
NEFT (National Electronic Funds transfer)
RTGS (Realtime Gross Settlement)
IMPS (Immediate Payment Service)
The customer is required to have an account with that bank to participate in internet banking service. Internet banking, also known as online banking, allows customers to use all banking services that have Internet access.
The customer can conduct financial transactions on a bank-operated secure website. In internet banking, facilities like a bank account details, bank account statement, fund transfer, loan application, Bill payment and account aggregation so that customers can monitor all their accounts at this one place.
Advantages of Internet banking
Major benefits to the customer provided by Internet banking in India.
Any time (24/7) service access
Low Interest
Online Bill Payment
Easily Funds transfer
More Flexibility
Can open FD (Fixed Deposit)
Can open RD (Recurring Deposit)
Loan Opportunity
Most Secure
Good for Desktop Users
Disadvantages of Internet banking:
Here are some downsides with net banking–
Complex Transaction
Long Process
Not Mobile Friendly
Always Enter User ID and Password
Not useful for Mobile User
Not for Quick cash transfer
Today Still many internet users who refuse to do net banking. The main reason is the lack of easy to use in Net banking. Customers reduce the use of Internet banking in day-to-day life, and there is no need.
There are a lot of payment options available today, such as mobile banking app, BHIM UPI application, Debit card, Credit card etc. As it is known, internet banking is a long process, due to which customers today always avoid net banking.
The inconvenience of internet banking:
The bank provides net banking services to customers. Net banking services are for one bank account only. Here, the customer cannot add another bank account for financial transactions.
NetBanking is not essential in everyday life, as the financial transaction process of Net Banking is very long, and the customer has to remember the User ID and password. The customer wants to avoid all this mess.
So here a UPI app solves all the customer's problems in a pinch. The UPI app is so easy for customers that the customer does not face any problem. Customers can create an account in the UPI app through their mobile number, which is registered with the bank account.
Customers can add their bank account to the UPI app in a pinch; customers can easily open the UPI app with 4 or 6 digit MPIN, which is easily created while creating an account.
Customers can do everything with the UPI app, such as fund transfer, bill payment or shopping etc. So now for customers, UPI app is the best option instead of net banking. The UPI app works faster than net banking.
About Mobile Banking: (2)
Paying via mobile phone is easier than ever. Mobile payments are regulated using mobile devices through mobile payment applications. Allows digital payment technology to do this digitally instead of paying by cash, check or physical credit card.
Now mobile payment applications are offering consumers to exchange money with friends, purchase products, book train tickets/bus tickets, earn rewards and more.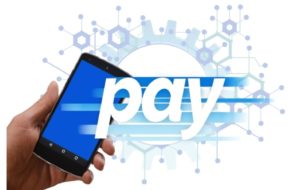 Mobile banking is a very recent entry into the digital world of banking. When Internet banking was introduced, it seemed that it was one thing for all transactions.
Never before could a customer use their account balance and make transactions while sitting on the couch in the comfort of their home.
Customers only need their customer ID, and the rest falls into place. The rest falls into place. Everything from credit card payment to set up a mutual fund and debt repayment debt is a part of Internet banking.
If users need to buy anything, Users can pay online immediately. There is no need to check whether there was cash in the wallet. Only users need login credentials.
When a person is not at home or office, the mobile application is the answer to all banking needs in the absence of a laptop/computer.
Whether it is phone recharge or fund transfer, the mobile app takes care of all your essential utility bill payments, for which you can make multiple trips at once. Mobile banking gives users the freedom to conduct transactions regardless of place or time.
Perhaps arriving at the airport or waiting, the mobile app always works! Mobile banking and Internet banking are two sides of the same coin. Screen changes have occurred, sizes have become smaller, and banking has become simpler.
BHIM UPI Apps (3)
UPI (Unified Payments Interface) is a digital payment system where a customer can send and receive money through a virtual payment address (UPI ID).
In BHIM UPI app, virtual payment addresses are automatically created; there is no need to create a customer, even if the customer can create a new virtual address (UPI ID) at any time.
The money will be debited from the user's bank account. Among the types of money transfer, BHIM UPI App is the fastest and easiest method which is now very popular in India. These are the List of BHIM UPI apps in India.
PhonePe
Google Pay
Paytm
SBI Pay
Freecharge
Mobikwik
Samsung Pay
Uber India
Axis Pay
YONO SBI
BHIM SBI Pay
BHIM-Aadhaar-SBI
BHIM United UPI Pay
BHIM-MAKING INDIA CASHLESS
Use of BHIM UPI Apps
Bharat Interface for Money, i.e. 'BHIM' is a payment app that allows customers to make simple, easy to use and quick transactions using Unified Payments Interface. Customers can pay directly to anyone at UPI using the UPI ID (virtual payment address) or by scanning the QR code with the BHIM app.
The user can also request money from the UPI ID through the app. These are the best and most usable BHIM UPI app in India. Google Pay and PhonePe.
About Google pay: One of the best famous and most secure UPI app in India. Easy to use, highest success rate when user transfer funds to anyone, no maintenance fee, lowest transaction charge, and most importantly it is 100% secure.
About PhonePe: PhonePe is another one of the best quick and easy to use for a user UPI app in India. In PhonePe app, any customer can easily open an account; each UPI app has the same process, anyone can open an account in this app with the registered mobile number which is registered with the bank account.
The most accessible BHIM UPI app for users is PhonePay and Google Pay. Users can easily manage, both the apps provide all the convenience to the users, the probability of the transaction failing is seen very rarely.
In both apps, users can quickly transfer cash with their friends or family, pay bills, book train/bus tickets with persistence without asking anyone.
Both apps provide all the features that the user might not even get from searching all the features of Net Banking.
So users will not have any need for Internet banking till now, illiterate users can efficiently complete all those services, like fund transfer, mobile recharge, bill payment, train ticket, bus ticket, electricity bill etc.
Benefits of BHIM UPI Apps
BHIM App is based on Unified Payment Interface, there is no need to add money to wallet to make payments like Freecharge, and Paytm, BHIM UPI App is directly linked to a bank account.
Since the BHIM app works on the UPI system, it empowers multiple accounts in a single app and customers can make payments from one of them.
Internet banking is entirely different from BHIM UPI app. While opening a savings account with the bank, the customer can activate the option of net banking so that the customer does not have to visit the bank frequently for financial related work.
Internet banking facilities are available with a bank account, where customers can link their second bank account under the name 'Add Beneficiary'. Here the bank provides many facilities to the customer, such as allowing the customer to deactivate the service provided by the bank through online banking.
BHIM UPI App is based on UPI (Unified Payments Interface). Here customers do not need to add money to wallets like Paytm, Freecharge. Customers get the option to add one or multiple bank accounts with the UPI app, so the UPI app is directly linked to one or numerous banks accounts at the same time. UPI app.
Most UPI apps proved to be a boon for customers, easy to use, 100% secure and instant money transfer. No need to enter user id password here, enter UPI PIN and transfer. Apart from this, customers can pay their utility bills, mobile recharge, credit card bills etc.
CONCLUSION: The UPI app is straightforward for every user. Here every action is done immediately. If users want to add bank account then tap on Add bank account, it will be added successfully in a few seconds.
So here all those banking facilities are available, such as instant fund transfer, mobile recharge, self account money transfer, other account money transfer, check bank balance, utility bill etc.
On the go, all these things can be done quickly through the UPI app, but in net banking, these things cannot be done while walking or travelling.
Net banking is a long method; the user will always have to remember various types of passwords like user ID, password, profile password etc.
Certainly, net banking is the only option for large scale fund transfers. But when transferring funds on a small scale, UPI app is best.