Union Bank of India is a public sector bank and provides several banking facilities. If you are a customer of Union bank of India, you can avail of all banking facilities through mobile and Internet banking. There are several online banking facilities available, you don't need to visit the branch. You can generate your UPI ID, UPI PIN and other banking services by activating BHIM UPI and Mobile Banking. Also, you can register for Internet Banking online through your Debit Card.
So once activated, you are ready to use UPI and Internet Banking functions. You can transfer money to other banks, do bill payments, transition limits, reset user ID and password and much more. Here, the Union Bank current transfer limit is one of them where you can do it in a few steps through mobile banking.
Mobile banking lets you all the essential banking services in your existing bank account in a few minutes. You have to register for mobile banking for the first time, you can do it with your registered mobile number.
So, for further processing, you need to download the "nxt" (U-Mobile) app from Play Store. And complete the mobile banking registration process by entering your personal and banking details. In this post, we will cover all steps, it is very easy and you can do it in a few steps.
Steps To Set Current Transfer Limit
Union bank of India is a national bank that provides various digital banking services. You don't need to visit the branch to set the limits. There are all the steps are mentioned below:
Step 1: Download and open your Union Bank mobile application. Allow, and tap on Activate. Select your registered mobile number and select Mobile Banking and BHIP UPI. Tap on Proceed.
Step 2: Enter your details, and select the security question and its answer. Tap on Submit. Enter MPIN, confirm the same and tap on Submit.
Step 3: You will receive a 4-digit PIN through SMS, enter it and create a new transaction PIN and Tap on Submit.
Step 4: Create your UPI ID and Confirm. You will find the mobile banking home page of the Union bank of India.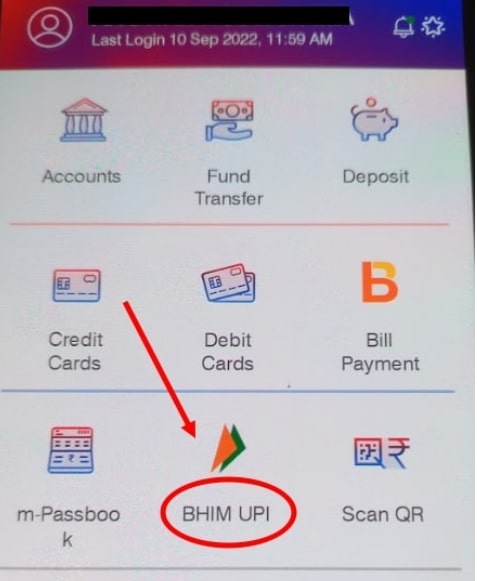 Step 5: Tap BHIM UPI on the home page to edit the current transfer limits. The current limit will be Rs 100000/-.
Step 6: Select the Manage option on the next page and tap on edit to change the UPI ID details. The maximum limit will remain the same i.e Rs 100000. You have to change your current limit.
Step 7: Change the Current Limit, it will show Rs 100000. Enter your desired amount (for example Rs 15000) to set the limit for maximum transfer. Tap on the Update.
So, this is how you can set your limit in Union Bank of India.
See also – Union Bank UPI ID
Benefits
It will be beneficial if you do a lot of transactions through UPI, mobile and internet banking. If you are cheated online in some way, then a huge amount will be transferred to the fraudster's account. Therefore, it is safe for you to set a current transfer limit in Union Bank even all other banks. Here you need to set the amount that you transfer on a daily basis.
FAQs
Q: What is the maximum UPI transfer limit in Union Bank of India?
A: The maximum UPI transfer limit is Rs 100000 per day.
Q: What is the UPI per transaction limit in the Union Bank of India?
A: The UPI per transaction limit is Rs 100000.
Q: Can I transfer Rs 50000 through UPI?
A: It depends on the UPI transfer limit of the bank, if the maximum limit is 100000 then you can transfer.
Conclusion
The use of the Unified Payments Interface (UPI) for fund transfers has increased significantly over the years. It is easy for users to transact, and most fraudsters try to defraud users in some way or the other. Hence, it is safe for you to set limits to avoid losing big money from such fraudulent incidents. All banks allow this and you can set the current transfer limit in any bank through mobile or internet banking.