Often users want to close their Amazon account due to multiple accounts. There is no point in Amazon to open more than one account for the same person. If it is done by mistake or you need multiple accounts and want to close one of them, then this article will help you. Unfortunately, there is no direct option to close an Amazon account.
It is not that you will benefit from having more Amazon accounts. Conversely, you may be at a loss because you open more than one Amazon account by giving incorrect information here.
So by mistake, if you have created multiple Amazon accounts where the information provided is wrong, then this type of account closure is necessary.
Advantages of an Amazon Account
Creating an Amazon account gives you a lot of features like you cannot shop online without an Amazon account. There is always a massive discount on every product; you can take advantage of it.
Amazon offers an Amazon Pay option for online payments, where you can get good cashback on online payments, utility bill payments or any mobile recharge.
Also, there are several options for every payment type while paying the bill. So, these are possible when you have an active Amazon account.
See also – Reset SBI Profile Password
How to Close Amazon Account?
There are main three ways you can close your account, i.e. through a Phone call, Chat, and E-mail. So, the necessary steps to close your account are given below:
Step 1: To close your Amazon account, you must log in with the same account. On top of the Amazon home page, you will find the Account & List option. Tap on your account.

Step 2: Then a page will open, scroll down and below, you will find the option to 'Help'. Tap on the 'Help'.
Step 3: Next, you will get the 'Need More Help' option under Brouse Help topics. You will see the 'Contact Us' option on the right as soon as you choose.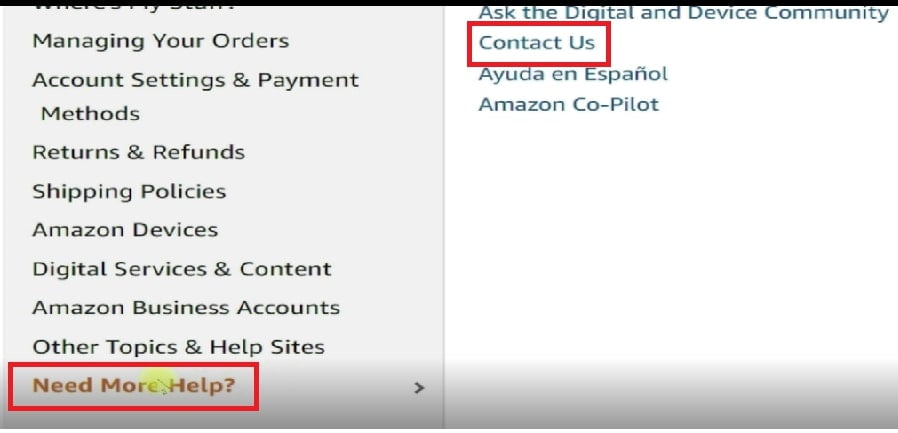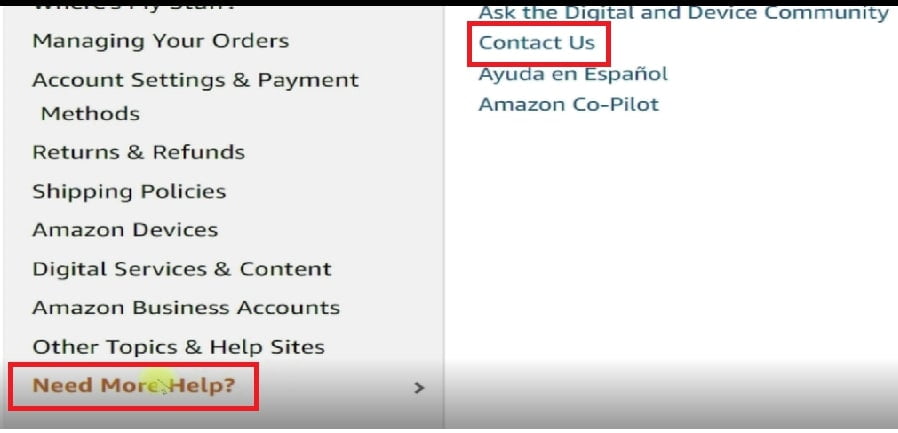 Step 4: Click on it, and you will get four options. Tap on 'Prime or Something else.
Step 5: This will be followed by 'Tell You As More. You will find many options here, and you have to select the 'Login and Security option.
Step 6: In the 'Login and Security option, you will get the option to 'Close my account.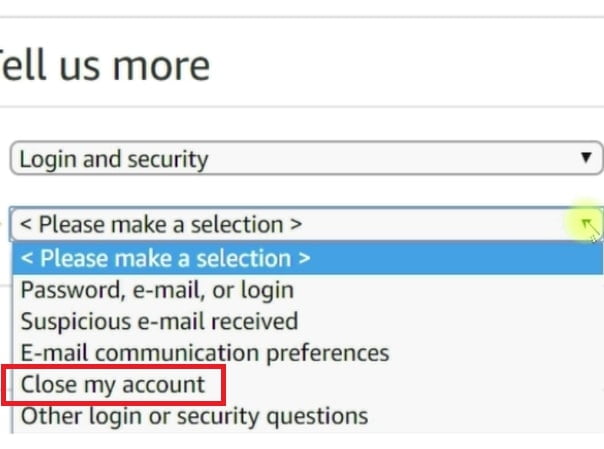 Step 7: Click on it, and you will get three options to close your Amazon account. These are 'Email', 'Phone' and 'Chat'.
See also – Remove PhonePe Bank Account
By Sending an Email
So here, if you want to close your Amazon account via email, you have to give some more information, like why you want to close your Amazon account.
You write one or two sentences in any language and send this email.
An email will arrive within 12 to 24 hours, and a link will be given in that email. Here you have to click on the link.
By clicking on the link, you will go to Amazon's email page again; here, you must confirm by writing a few sentences that you want to close your Amazon account permanently and then send it.
Within 12 to 24 hours, you receive an email where you will know that your Amazon account is closed.
Via A Phone Call or Chat
If you want to close your account through a phone call or Chat, then select the option Phone or Chat. You can quickly close your Amazon account by talking or chatting with an Amazon representative. So, in this way, any user can easily close their Amazon account.
Watch This Video (Hindi):
FAQs
Q: Can I close my amazon account via phone call?
A: Yes, you can close your Amazon account via call or chat. Amazon representative will help you close your account.
Q: Why is your amazon account suspended?
A: If you have multiple accounts, and the proportion of goods returned exceeds the limit; then, you'll be turned off by Amazon.
Q: How many days does it take for your Amazon account to be closed?
A: It will take 72 hours to notify the account closure status.